La Cabra New York
We're more than excited to have opened in New York City.
To finally bring the La Cabra experience to one of our favourite cities is something we have dreamed of for a number of years, and we're proud of the result our NY team has worked so hard for.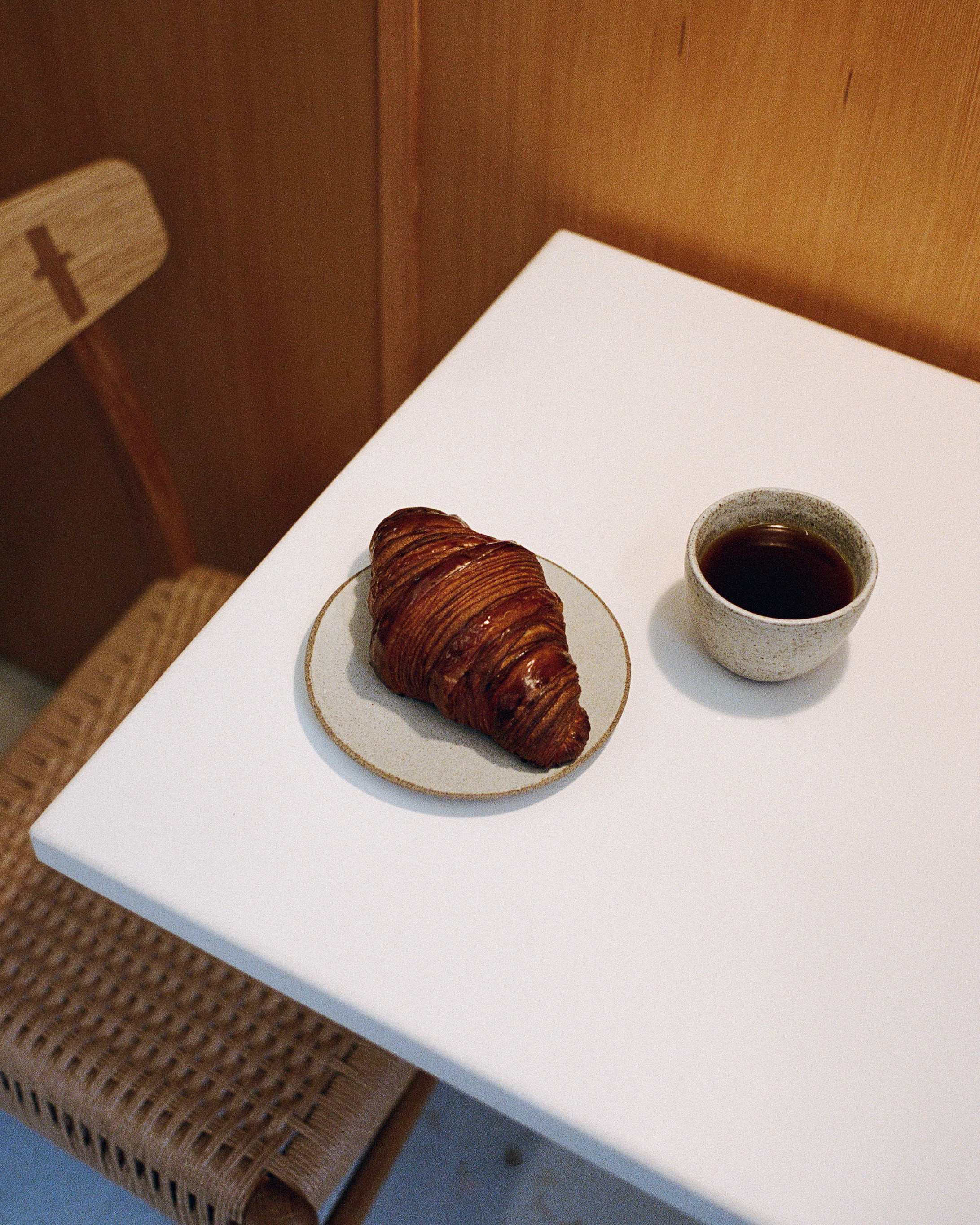 East Village
We must highlight our appreciation of the response we have received during our first weeks serving coffee and bread in the East Village. To see so many faces welcoming us to the neighbourhood and engaging with our modern approach to coffee and pastry has been both humbling and exciting. We are more than proud of the small and focussed team of baristas and bakers that have carefully and passionately recreated the La Cabra experience, while bringing a distinctly New York personality to the space. Their hard work over the past few months, especially that of our Bar Manager Ian and Head Baker Jared, has finally come to fruition. After spending time discussing the DNA of La Cabra with Ian and Jared in Denmark, we knew we could trust them to bring our approach to bread, pastry, service, and of course coffee, to New York.
La Cabra in New York
The space itself, designed by La Cabra Head of Coffee Mikkel Selmer and with features by our long term ceramics partner Kasper Würtz, has come together to create a truly calm and open expression of Nordic design, an oasis from the bustling East Village avenue outside the front door. La Cabra founder Esben Piper has been overseeing the project for some months now, and will return to Copenhagen after a few more weeks working with Ian and Jared to refine the final details. This is a truly exciting new chapter for us at La Cabra, and we look forward to meeting many of you in New York in the coming years.
OPENING HOURS
We look forward to welcoming you to La Cabra New York. Stop by for our lineup of seasonal coffee, both brewed and to take home, or to taste naturally leavened sourdough, hand-laminated croissants and changing creations by our bakery team.
La Cabra New York 152 2nd Avenue 10003, New York USA
Opening Hours Tue - Fri 8AM - 6PM Sat - Sun 8AM - 6PM Monday closed