Filter 7 days | Espresso 14 days
Ngariama also own the Kamwangi and Kainamui factories.
Kiamugumo
The New Ngariama Farmers Cooperative Society
The Kiamugumo washing station, or factory as they are often known in Kenya, lies at 1550 metres above sea level on the southern slopes of Mount Kenya, in Kirinyaga county. It is owned by the 1500 members of the New Ngariama Farmers Cooperative Society, each of which are able to contribute their cherry to lots from Kiamugumo. Ngariama own three factories: Kiamugumo, which we purchased from last year, Kamwangi and Kainamui, from which we purchased a lot in 2018. The cooperative doesn't just collect and process coffee for its member farmers, it also provides them with financial support for expenses such as school fees and farm investment.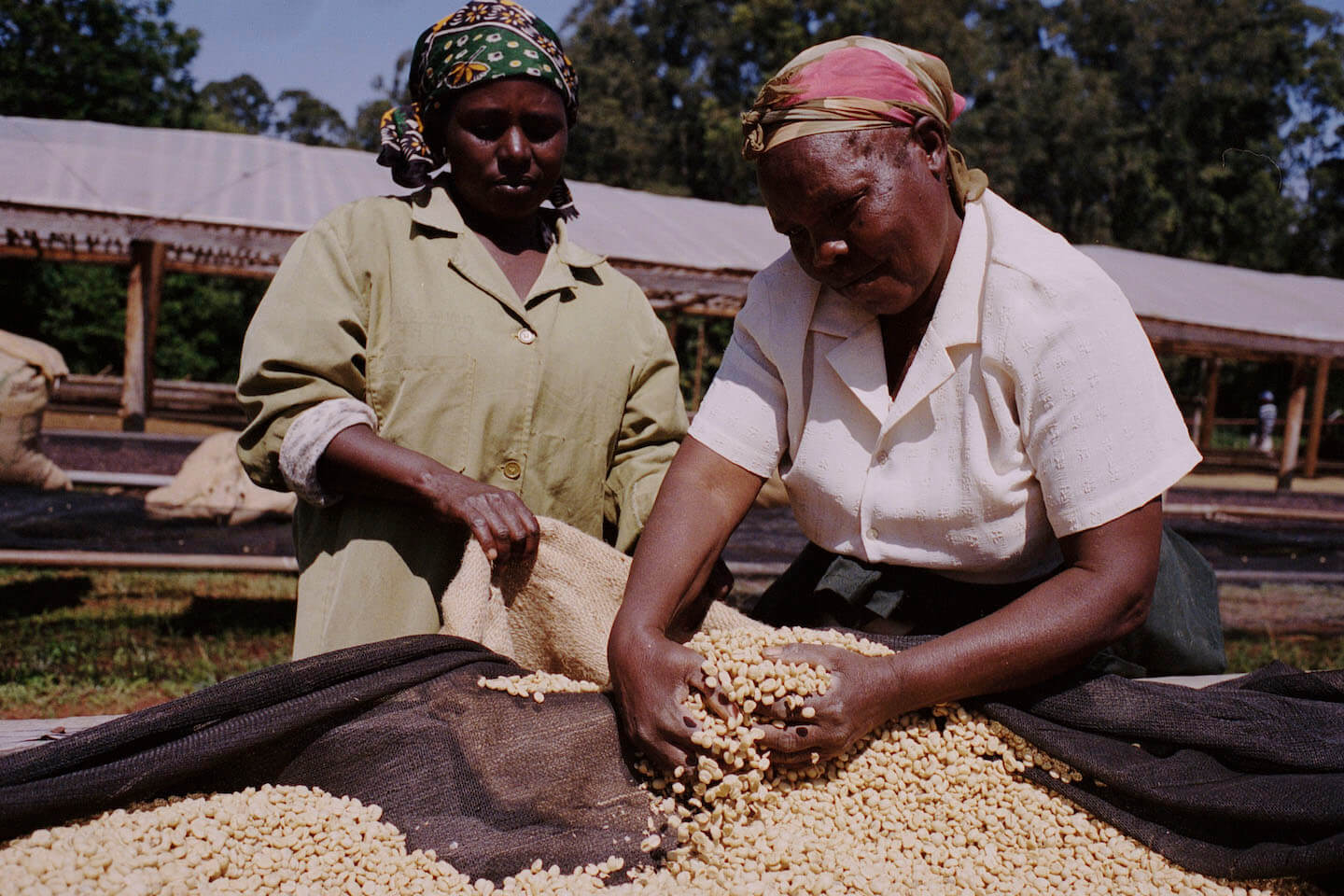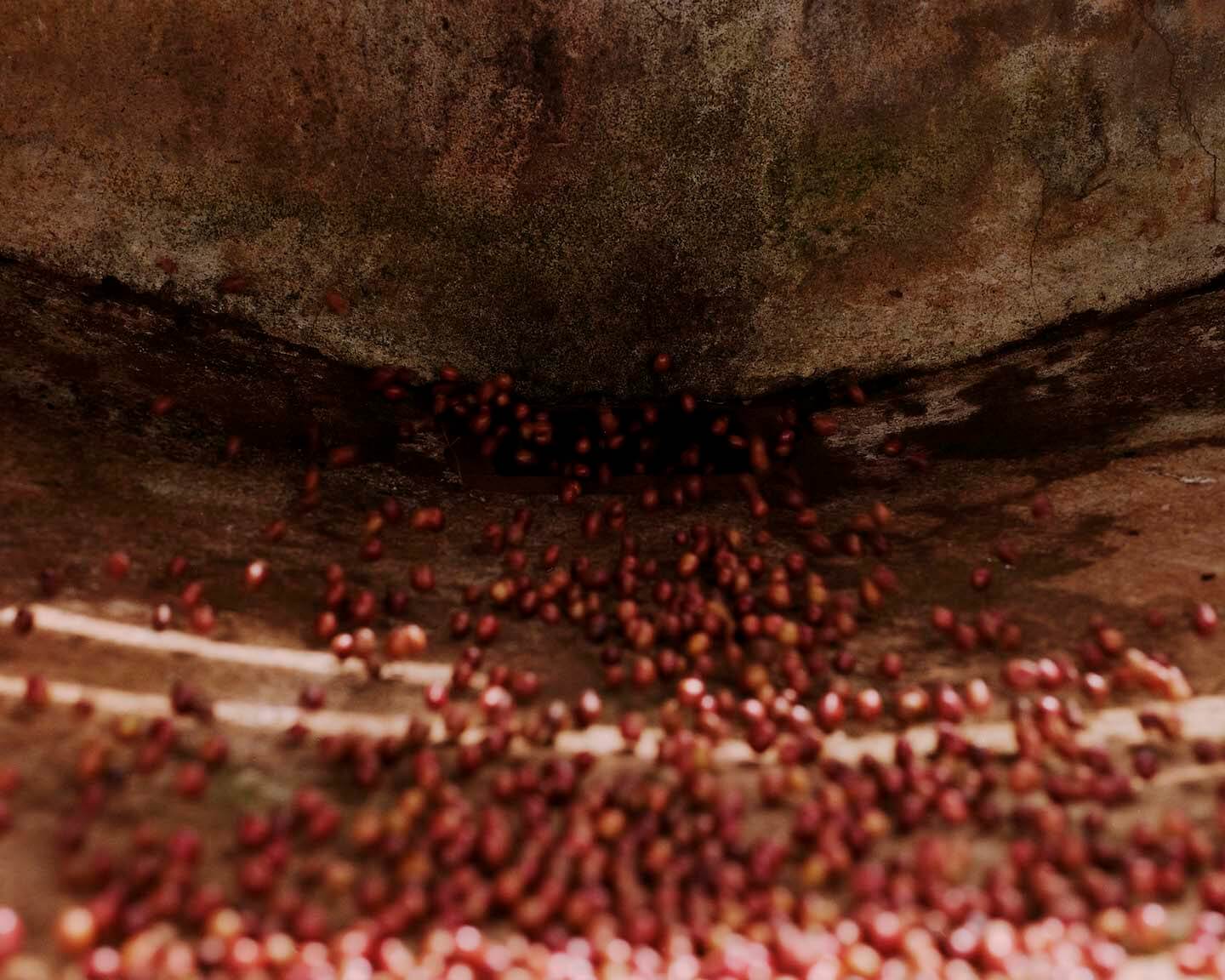 A typical Kirinyaga lot, with light and fresh berry notes backed up by sweet tea
The Kirinyaga region
A clean cup
This lot, mainly made up of SL28 and SL34, is of the AA screen size and has been processed using a variation on the washed process popular in Kenya, which involves a second soaking of the coffee after the initial fermentation. This further cleans up the cup, and adds to the intensity of acidity we value in Kenyan coffees. Look for bright currant notes, and a juicy body, in this classic representation of the Kirinyaga region, known for slightly lighter-bodied and crisper cups.
Technical Data
Producer

Ngariama

Region

Kirinyaga

Altitude

1550 masl

Varietal

SL28, SL34

Process

Washed

Harvest

December 2020
Process Method
The washed process involves completely removing both the cherry and the mucilage from the outside of the parchment with the use of friction, fermentation and water. After being harvested, the coffee cherry is then sliced open by either a metal or a sharp plastic blade. The two seeds (also known as beans) are pushed out of the cherry, which leaves the seed with mucilage as their outermost layer. It is essential in the washed process that all mucilage is removed from the seed which leaves only the flavor that developed in the cell structure of the seed prior to processing.
Brew Guides
Guidelines
Equipment