Minimum resting period
Filter 7 days | Espresso 14 days
Rich confected fruit by John Michuki
KENYA
Natural Gakira
While the crisp and ripe washed Kenyan profile is so deeply ingrained in the minds of coffee lovers around the world, the landscape here is slowly changing. There is a new boom of high quality natural Kenyan coffees, a method normally associated with low-quality coffee for consumption by producers; effectively seen as a by-product. There is also an ever greater awareness of the resources required to create these bombastic washed profiles, both in terms of water and fertiliser usage. This coffee come from a project which champions the production of high quality naturals, and aims to create the same high quality washed profiles, without the intense resource requirement.
This is a rich natural grown on the same trees, with the fruit notes softened into confected purple fruit, complemented by a deep caramelised sweetness.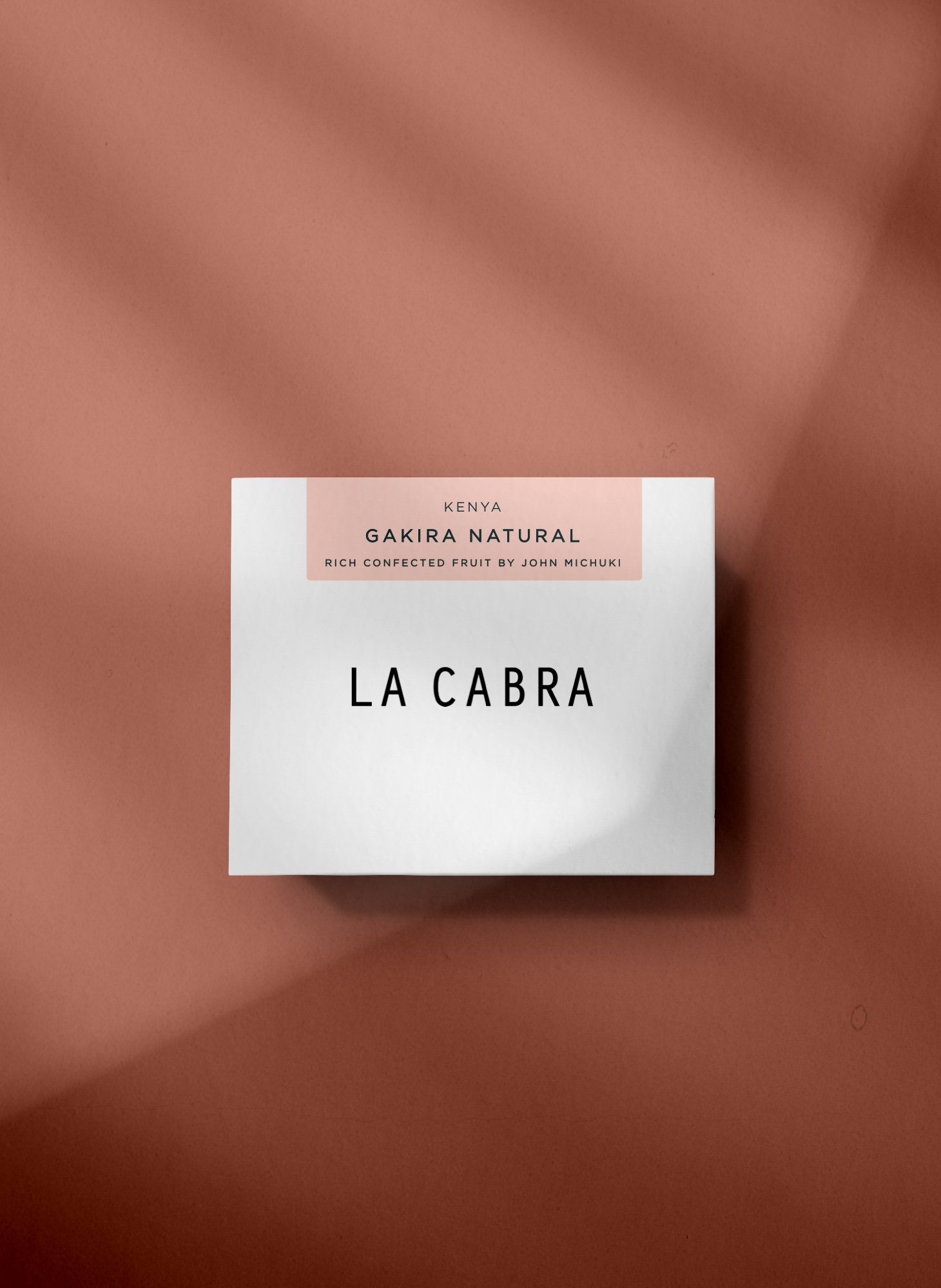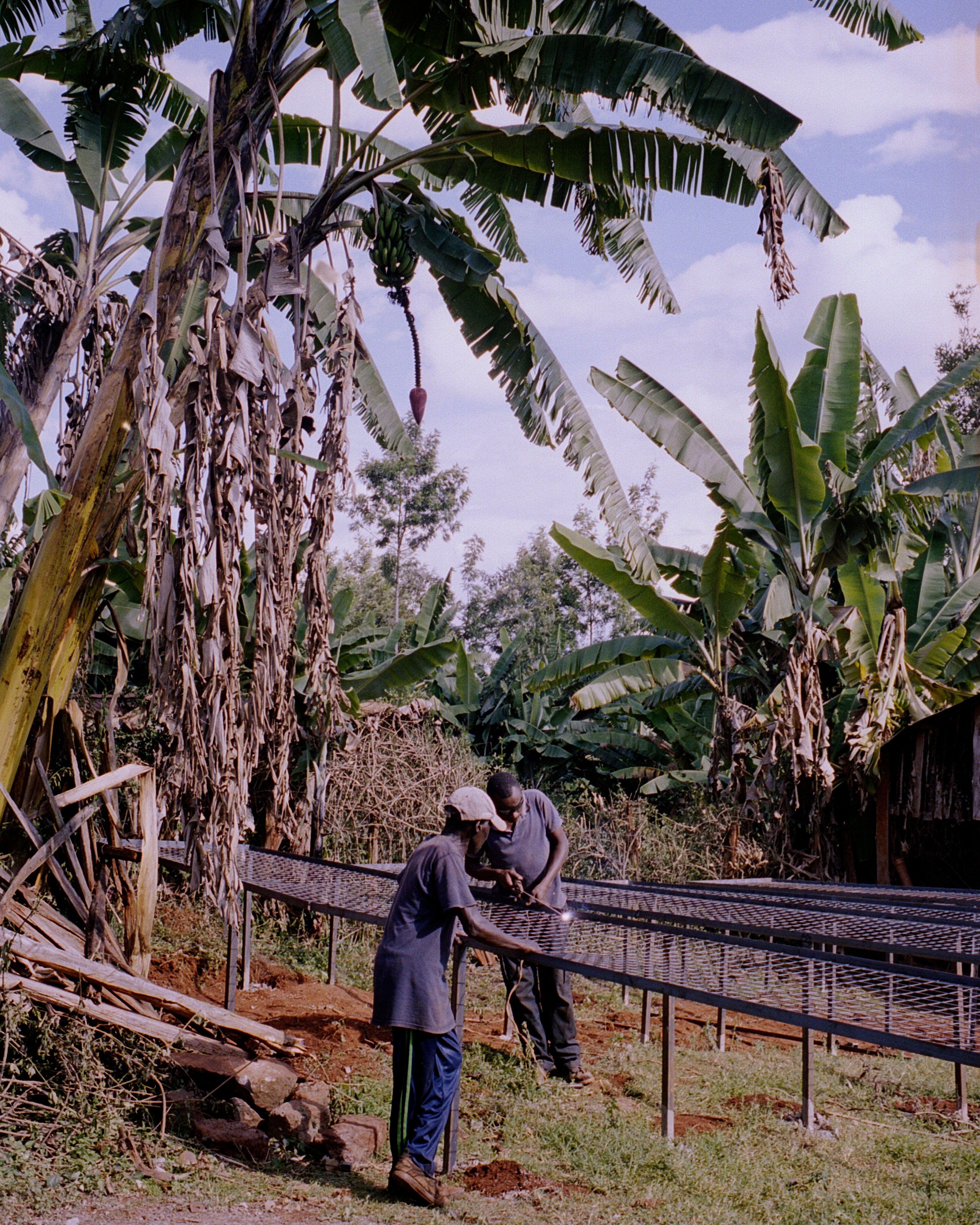 John brings a wealth of experience to the project, both from his time as an engineer and from his years helping his mother on the farm.
JOHN MICHUKI
The Gakira Estate
John Michuki produces coffee on the Gakira Estate in the region of Kitisuru, not far outside Nairobi. Gakira sits at 1800 masl, not far from the border with Kiambu, where we have purchased a few lots in the past. He recently took over the land that has been in his family for several generations, and now runs day to day operations with his mother. He previously worked in oil and gas, but left to follow a more sustainability-focussed career, joining a wave of Kenyan coffee producers aiming to reduce the environmental impact of their industry. Bringing his engineering experience, as well as his years of experience on the farm together with his mother, John is now working with Belco's 'Hands On Coffee' project to create coffee in a less impactful way.
Due to the dominance of the washed process in Kenya, and the many floating, sorting and soaking steps often used, the water usage here is incredibly high, much higher per kilo of coffee produced than any other country we buy coffee from. Kenyan cooperatives also often have affiliations with large fertiliser companies, giving members subsidised and direct access to chemical fertilisers and pesticides, meaning these are often used to a very high degree in the Kenyan coffee lands. The system of grading, where large bean 'AA' lots fetch the highest prices, also lead many producers to fertilise very aggressively in order to grow larger fruit, and therefore increase their income. All of this leads to a great deal of contaminated waste water from processing, and fertiliser runoff from farmlands. If not dealt with carefully, this can be catastrophic for vital Kenyan groundwater supplies. This is part of what the Hands On Coffee project aims to change. They often work with individual producers rather than on a cooperative level, meaning less influence from large fertiliser companies, and more traceability. Furthermore, they are championing the natural process as a method of increasing quality, creating a point of difference in a washed coffee dominated market, which in theory leads to higher prices.
Technical Data
Producer

John Mishuki

Region

Gakira

Altitude

1800 mals

Varietal

SL28, Ruiru 11

Process

Natural

Harvest

January 2021
Natural Process
The natural, or dry process, is the traditional process, going back generations. When accomplished in a controlled and careful manner, dry processed coffees can produce flavour experiences not found in wet processed coffees, deep fruits and florals, normally with heavier mouthfeel and lower acidity. The cherries are first sorted, and then laid out on in thin layers (2-6 cm) on raised drying beds. These are almost always used for high quality naturals, as they aid airflow around the coffee as it dries, enabling more even drying.
It is very important that coffees are sorted very carefully early on in the drying process, as all of the cherries quickly turn dark brown, making it impossible to separate under and overripe cherries. The cherries are turned frequently to avoid mold formation or over-fermentation, until they reach a moisture content of below 20%, and the outer cherry layer shrinks and blackens. This process takes between 2 and 4 weeks, depending on weather conditions.
---