Producer The Bernardes Family
Minimum resting period Filter 7 days | Espresso 14 days
Brew For all brew methods
This lot was produced by father and son team Abrão and Benedito Bernardes.
Bernardes
A father and son team
Our next Brazilian lot for the season is grown by father and son team Abrão and Benedito Bernardes de Faria, once again in the high altitude fertile soils of the Chapadao de Ferro volcano. Benedito previously worked for a well-known producer in the area, José Myaki, who was a big part of inspiring Benedito to start his own coffee venture. Due to the flat and forgiving landscape, Abrão and Benedito can utilise a very high level of mechanisation in their day to day work, allowing them to run the farm alone for most of the year. They take on a few temporary workers for around two months over harvest time, helping to maintain quality in picking and processing. Inspired by the work of his original teacher, Benedito aims to produce ever higher quality on his farm as opposed to expanding like many in the region. This natural lot is a great example of a high quality Brazilian lot, with careful fertilisation, picking and processing leading to clean and sweet nutty flavours on a chocolate base, while remaining fresh with a hint of acidity.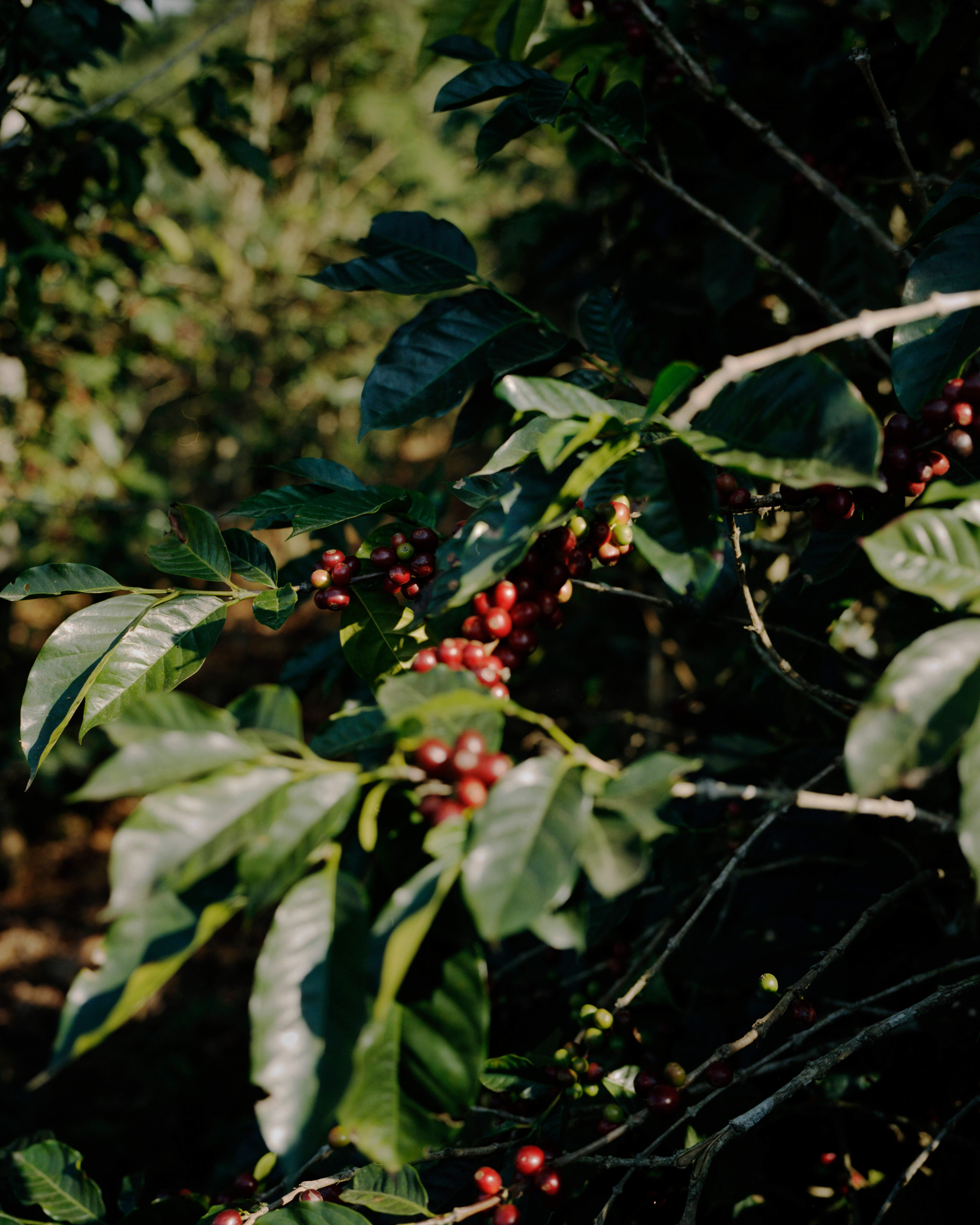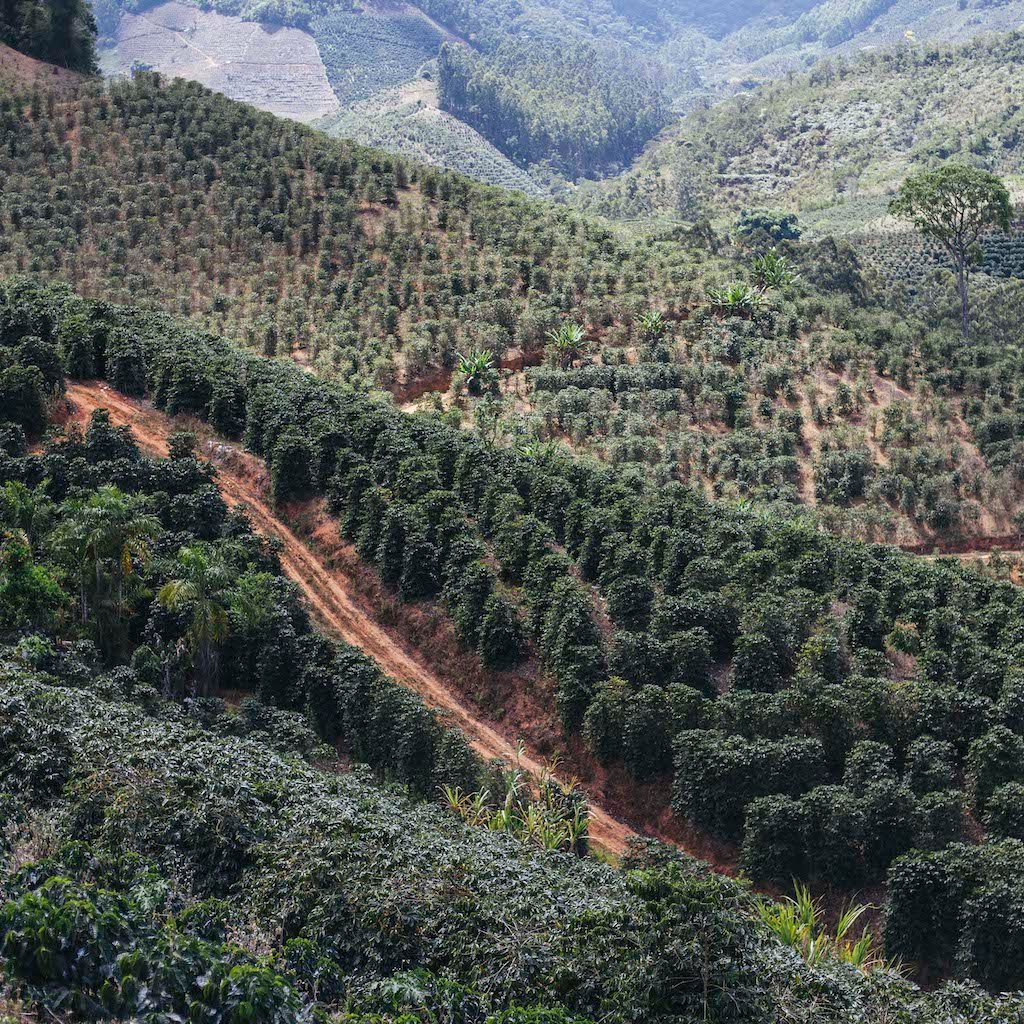 A great example of a high quality Brazil lot, with clean rich and sweet nutty notes punctuated by a touch of acidity.
Cerrado Mineiro
A protected designation of origin
The region of Cerrado Mineiro is part of the state of Minas Gerais in southeastern Brazil. In 2013 the region became the first in Brazil to be granted a protected designation of origin certificate, similar to Champagne or Scotch whisky. To qualify for the title 'Cerrado', the coffees must be speciality grade (80+) and grown above 800 masl in the Cerrado Mineiro region. The 4500 producers of the Cerrado region produce 6 million bags of coffee a year, from 210,000 hectares of coffee growing lands. Most of the lands here are of quite low altitude compared to most of the coffee we buy here at La Cabra, and are more flat, rather than on more mountainous terrain. The region has characteristic and distinct seasons, with a wet warm summer, and a dry winter, leading to more consistency in growing conditions between years. The dry climate during harvest means less issues with drying coffees, part of the reason so many high quality naturals are produced here.
Technical Data
Producer

Region

Altitude

Varietal

Process

Harvest
Process Method
The natural, or dry process, is the traditional process, going back generations. When accomplished in a controlled and careful manner, dry processed coffees can produce flavour experiences not found in wet processed coffees, deep fruits and florals, normally with heavier mouthfeel and lower acidity. The cherries are first sorted, and then laid out on in thin layers (2-6 cm) on raised drying beds. These are almost always used for high quality naturals, as they aid airflow around the coffee as it dries, enabling more even drying. It is very important that coffees are sorted very carefully early on in the drying process, as all of the cherries quickly turn dark brown, making it impossible to separate under and overripe cherries. The cherries are turned frequently to avoid mold formation or over-fermentation, until they reach a moisture content of below 20%, and the outer cherry layer shrinks and blackens. This process takes between 2 and 4 weeks, depending on weather conditions.
Brew Guides
Guidelines
Equipment