Delicate and floral tea-like character in the cup
THE VARIETAL
Altos Typica
Altos del Abejonal sits at 1800 metres above sea level in the Tarrazu region, only 70 kilometres south of the Costa Rican capital San Jose. The Talamanca Sierra runs through the region, with peaks of above 3000 masl. The farm is also close to the regional capital of San Marcos, which sits at 1350 masl and is home to 9000 people, providing the hub to an area famous for its high quality coffee production. The volcanic soil and afternoon cloud cover in the region provides the perfect conditions for Mauricio to produce excellent coffees at Altos. Most Arabica varietals grown across the world are descended from the same small set of varietals taken out of Ethiopia and cultivated in Yemen in the 1600's. This creates somewhat of a genetic 'bottleneck' for coffee, coming from incredibly diverse within Ethiopia, to almost 98% of coffee production in Latin America comprising of plants descended from just two varieties, Bourbon and Typica. These were the first ever cultivated coffee varietals, isolated from wild growing coffee in Ethiopia, and slowly used to populate the coffee growing lands of Yemen, India, and then the New World as it was colonised by Europeans. Typica took a slightly protracted route, being introduced to India in the famous story of Baba Budan, and from there being cultivated in Indonesia for a time. From this stock in Indonesia, a single plant was taken by Dutch settlers back to Amsterdam, and it is from this single tree that all modern Typica was introduced to Latin America. This is the fourth year we have purchased a honey-processed Typica from Mauricio's farm, and we are again very happy with the quality. The floral complexity of the Typica varietal is present here, along with some soft fruit notes that we so enjoy in other coffees from Altos, and the classic Tarrazu hazelnut notes.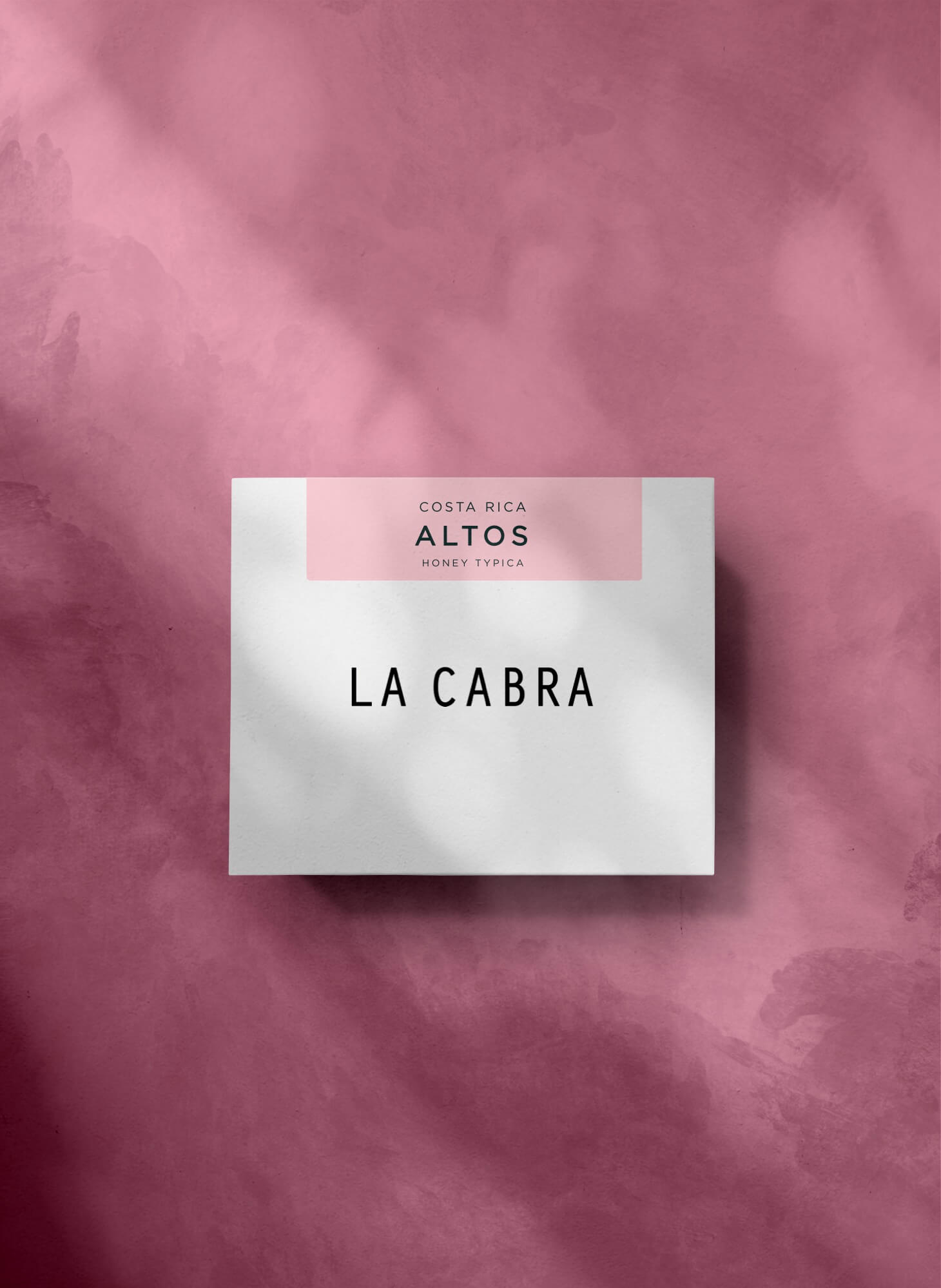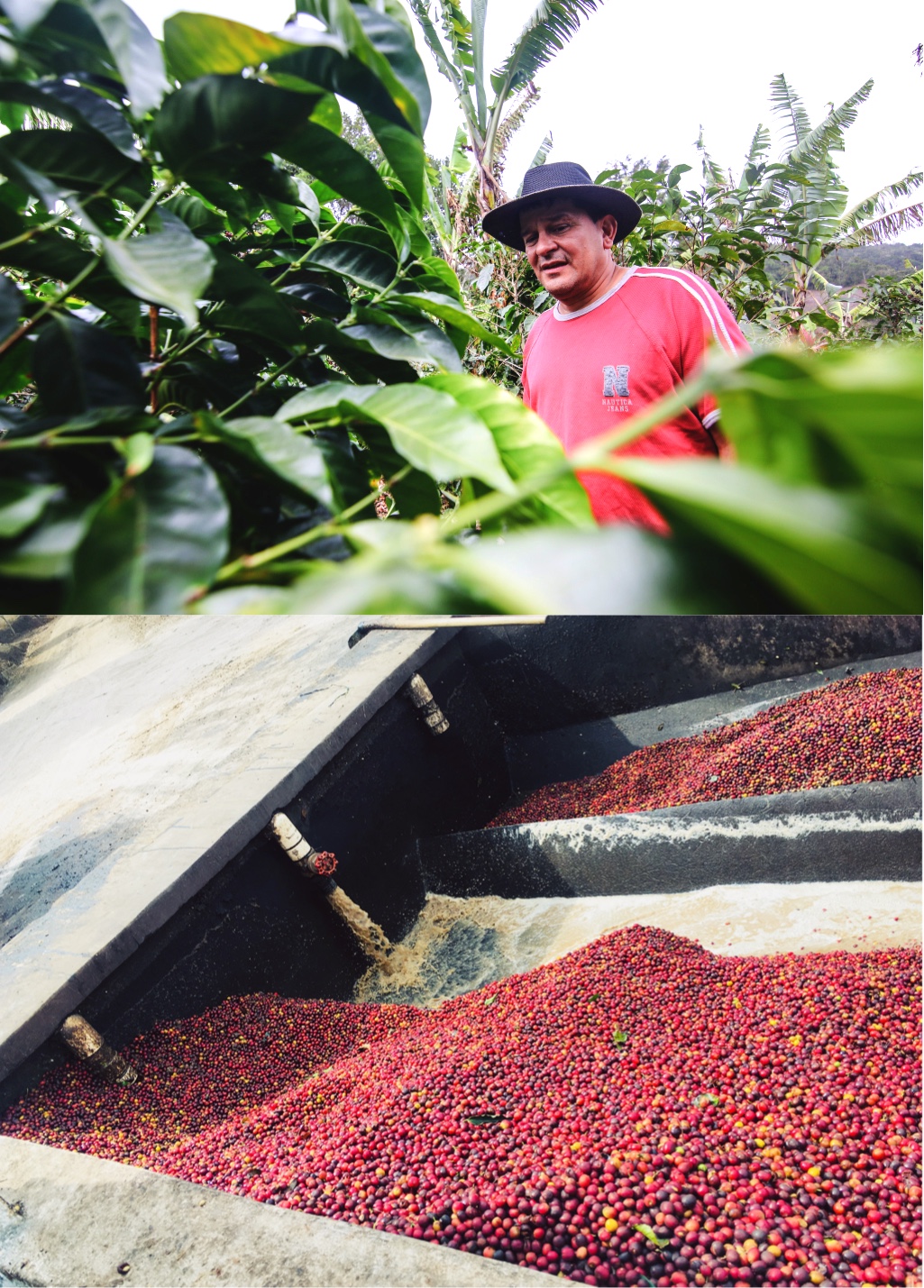 Our eighth year purchasing coffee from Mauricio Vindas
ALTOS
Mauricio
We first met Mauricio by chance. In March 2014 we were in Tarrazu, travelling around farms as guests of Exclusive Coffees, an exporter based in the region. After the last farm visit, our driver had to make a quick errand to see a friend, whose child had broken his hip and couldn't leave home. The driver dropped off a gift for the boy, while we made some conversation with his father. He was also a coffee farmer, he told us stories of his passion for coffee production and of how his son wanted to become a barista. The next day we asked the staff at Exclusive about Mauricio, and were able to cup his coffees. Some of the cleanest naturals we had ever tasted shone on the table, along with clean and crisp honey-processed coffees. We visited Altos again the next day, and bought our first couple of bags. The coffee was so well received back in Denmark that we returned to Costa Rica the next year to visit Mauricio and buy more coffee. This is now our seventh year buying coffees from Mauricio. Having built a relationship over several years, we have discovered a shared interest in pushing the boundaries of how his coffee can taste. This coffee is very special to the team here at La Cabra, we always await its arrival with baited breath, eager to taste the fruits of this year's harvest. The hard work and dedication shown by Mauricio at every stage of coffee production is obvious in the cup, and we are proud to showcase his work to so many of those who truly appreciate it.
Technical Data
Producer

Mauricio Vindas

Region

Tarrazu

Altitude

1800 masl

Varietal

Typica

Process

Honey

Harvest

March 2021
Honey Process
With the honey process a certain amount of mucilage and pulp are allowed to remain on the coffee bean during depulping. The cover will stay with the bean during fermentation and drying thereby contributing to the sugars absorbed by the bean and affecting the flavour notes of the final cup. The amount of mucilage remaining defines the type of honey process - white, yellow, red or black in ascending order of mucilage concentration. If they are processed properly, the coffees can take on quite a lot of sweetness and flavours while remaining clean.
Raised drying beds (sometimes referred to as African drying beds) are often preferable when working with honey processed coffees, because of the additional airflow they allow. The air ensures that the beans dry evenly and reduces the incidence of fungi and bacteria formation. On the other hand, some farmers are accustomed to using sun-exposed patio drying that require a regular raking of beans to avoid moulds. While total fermentation and drying time depend on such choices as well as ambient temperature and moisture levels, red honey processing easily needs two weeks from depulping until drying has completed.
---