DISCOVERY
The Changing Seasons
This month, we welcome the change of seasons. Here in Copenhagen the temperature change is clear, and the nights are slowly getting darker. As we spend more time indoors on darker mornings, we yearn for a different kind of coffee experience, and we feel that this month's coffees illustrate this transition perfectly.
AUTUMN
Seasonal coffees
Mauritania is a heavy, sweet experience, with notes of milk chocolate and dried fruit lifted by a hint of malic acidity. The perfect clean washed expression of the sweet and chocolatey Salvadoran terroir. Boledu is a washed Ethiopian lot, but also brings a slightly heavier autumnal expression. Here, the typical citrus and floral aromas sit atop a heavier base of chocolate and plum. This year, the logistics of our Ethiopian lots have been heavily effected by a range of factors outwith our control, or that of the partners we work with on the ground. Therefore we still have several interesting and delicious Ethiopian lots to come, even this late in the season.
We felt that the arrival of Boledu was a perfect opportunity to illustrate the changing of the seasons; with its delicate summery aromas reminding us of the long warm days we have left behind, and the heavier structure in the cup acting as the perfect bridge to the chocolate and dried fruit character of the Mauritania, and the cooler times to come. Two different expressions, from different parts of the world, with expressions that illustrate our take on the arrival of Autumn.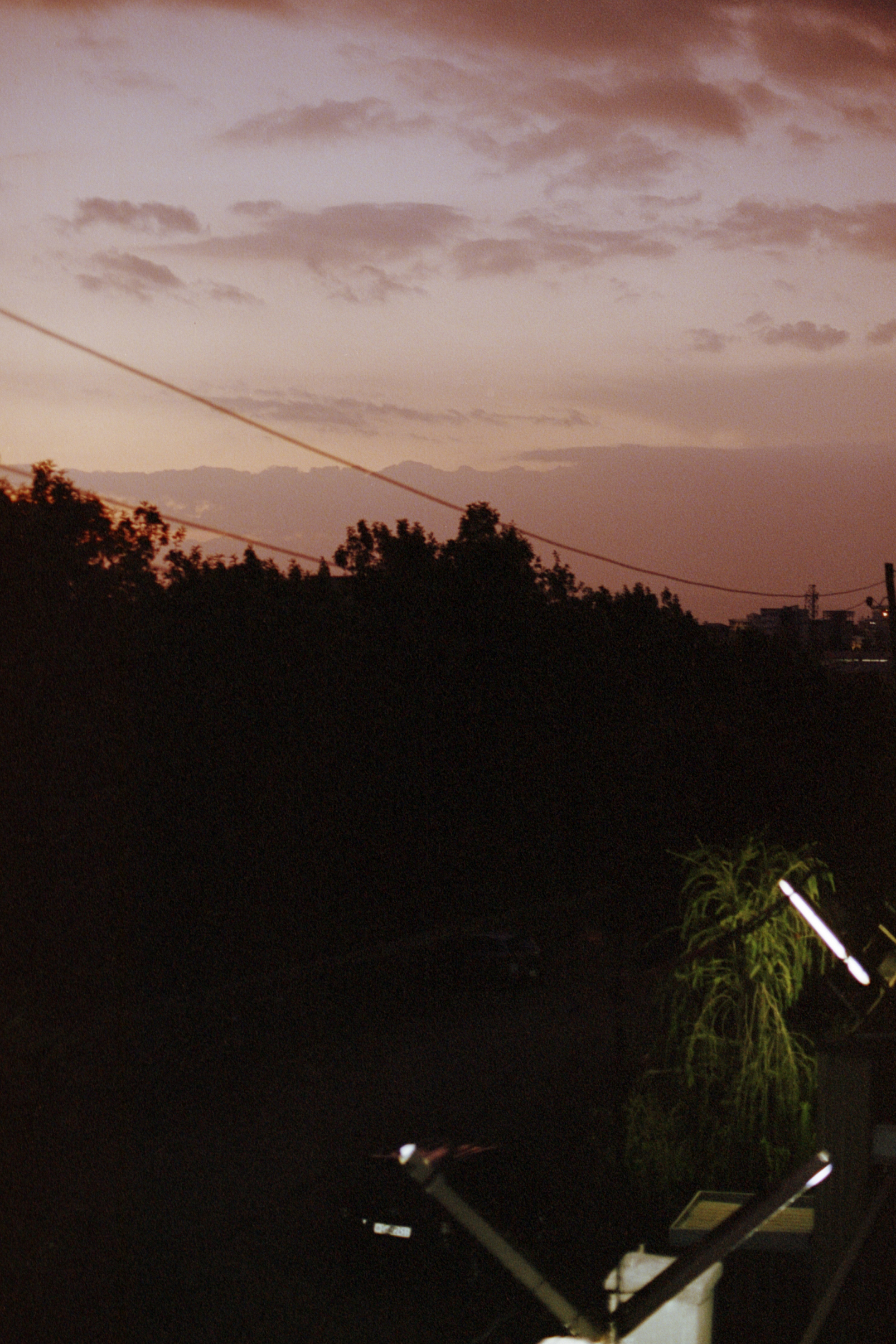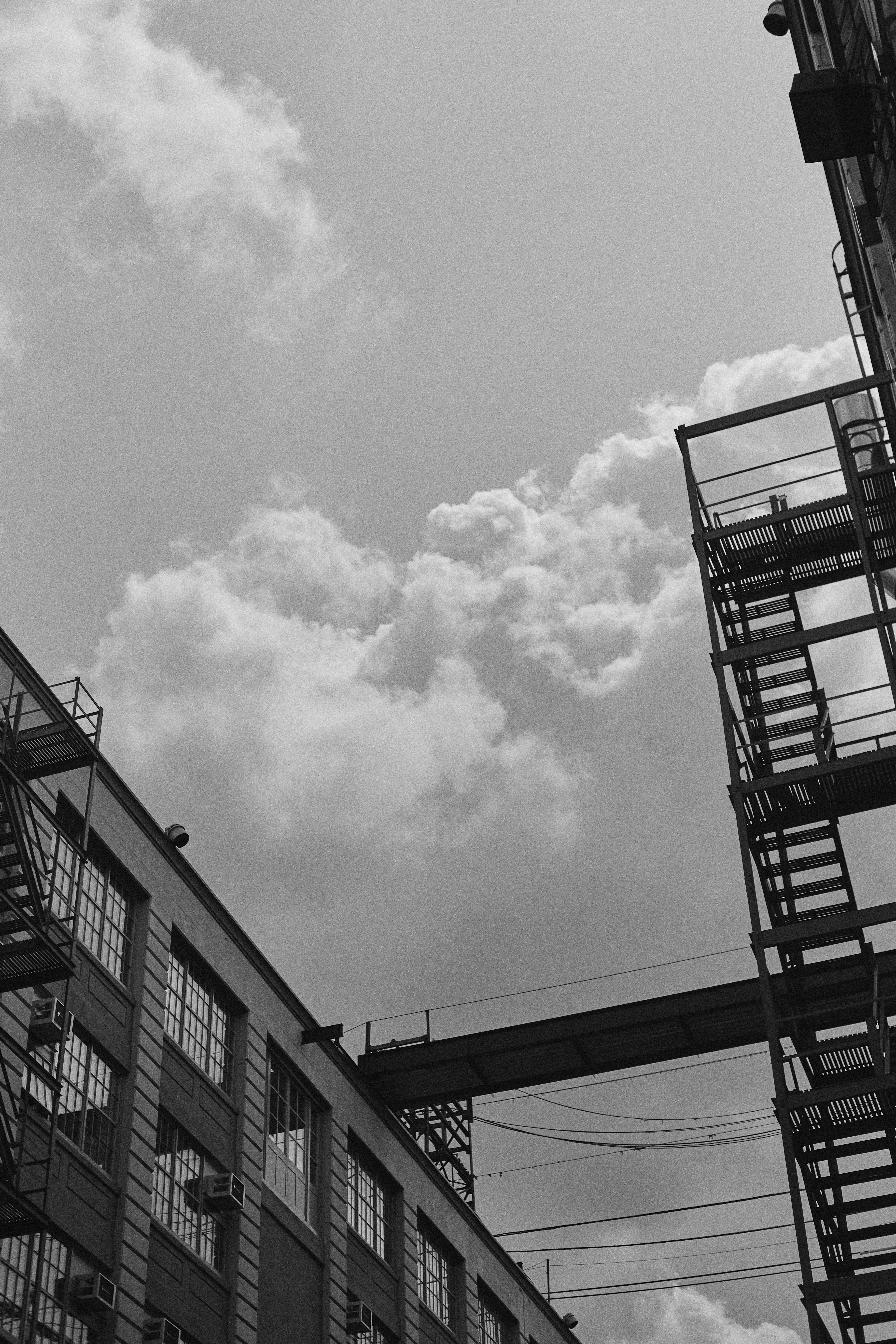 What is happening at La Cabra
New York
We must highlight our appreciation of the response we have received during our first weeks serving coffee and bread in the East Village in New York City. To see so many faces welcoming us to the neighbourhood, and engaging with our modern approach to coffee and pastry has been both humbling and exciting. We are more than proud of the small and focussed team of baristas and bakers that have carefully and passionately recreated the La Cabra Aarhus experience, while bringing their own personality to the space. Their hard work over the past few months, especially that of our Bar Manager Ian and Head Baker Jared, has finally come to fruition. The space itself, designed by La Cabra Head of Coffee Mikkel Selmer and with features by our long term ceramics partner Kasper Würtz, has come together to create a truly calm and open expression of Nordic design, an oasis from the bustling East Village avenue outside the front door. La Cabra founder Esben Piper has been overseeing the project for some months now, and will return to Copenhagen after a few more weeks working with Ian and Jared to refine the final details. This is a truly exciting new chapter for us at La Cabra, and we look forward to meeting many of you in New York in the coming years.
EL SALVADOR
Mauritania - Washed bourbon
Finca Mauritania is owned by the Batlle family, and has been run mainly by Aida Batlle, the sixth generation of the family to produce coffee, for almost 2 decades. Aida is a true trailblazer in the coffee world, having been the first woman to win a Cup of Excellence, the inaugural Salvadoran competition in 2003. Fleeing to Miami during El Salvador's brutal Civil War, Aida returned to the family's farms in the late 90's. Although much of the coffee from the farms was pre-contracted to a local buyer, Aida was free to experiment on the highest plot of land, with the highest quality potential, Finca Kilimanjaro. It was not long after this that her attention to detail paid off, and the Cup of Excellence win opened the doors not only for the Batlle farms, but for a wider quality revolution in El Salvador. Since then, Aida has worked with some of the finest roasters across the world, innovating in new varietals, processing techniques, the export of cascara, and developing direct trade models. This coffee comes from Finca Mauritania, located on the slopes of the Santa Ana volcano, not far from the town of Santa Ana itself. The volcanic soils of Santa Ana are very fertile, leading to excellent yields as well as quality. Here, as on all of the family farms, the level of control at all stages is impressive. Only the ripest red cherries are picked, fermentation protocols are followed to the letter, and coffee is stored and dry-milled under exacting conditions. This lot is from the Bourbon plot at Mauritania, and processed using the washed method. This leads to a deeply chocolatey cup, with rich notes of dried fruit.
ETHIOPIA
A complicated lot
Boledu is a rather interesting lot for us. The journey this lot took really illustrates some of the difficulties faced in sourcing this year, together with our partners on the ground in Ethiopia. As some of you may have heard, 2021 started in a rather turbulent fashion in Ethiopia. While Ethiopia was still reeling from the effects of the Covid-19 pandemic in late 2020, the northern Tigray region held an election in defiance of the central Ethiopian government. The central government had postponed the general elections due to the effects of the pandemic, but after years of political tensions between the Tigray people and several other factions within Ethiopia, the regional government in Tigray decided to proceed with the elections, effectively as a protest against the current prime minister. The Ethiopian government deemed this move illegal, and the rhetoric was escalated to clashes between Tigray and Ethiopian forces in November 2020, just as coffee harvest was beginning further south. The conflict is ongoing, and has led to a deep humanitarian crisis, especially in the north of the country. This, alongside the effects of the pandemic, has led to great difficulty in logistics for coffee farmers across Ethiopia, and uncertainty in many areas of their lives. At the same time, the coffee industry in the west was also suffering the effects of Covid, with a great demand for high quality lots, but less confidence in buying decisions than in previous years. Uncertainty in future demand is a difficult factor when coffee buying decisions are often made months in advance.
ETHIOPIA
Boledu - Washed Heirloom
This lot was created by Boledu Coffee, a young and innovative coffee exporter founded in 2018 by two friends, Abiyot Ageze and Mebrahtu Aynalem. As a young company, this uncertainty was particularly difficult for them to work around, without the solid financial foundation of a more mature exporter. To keep up with demand in a year of slightly patchy supply due to the situation in Tigray, they had to blend together lots from mills that they work with to create lots large enough to export to clients like us. This lot is a blend from three different mills, all in the Yirgacheffe region. Due to uncertainty in the market, Boledu actually struggled to find a buyer for this rather large lot initially, but we were impressed by the quality that they were able to deliver. Finally, just as the lot was due to leave Ethiopia for Europe in March, the Suez Canal was blocked for several days as the container ship Ever Given ran aground, causing havoc in international container traffic. We have especially noticed a delay on our East African lots, meaning we still have many interesting Ethiopian arrivals to look forward to later in the year.
A coffee affected by several crises, finally arriving in Europe; Boledu is a new expression of Ethiopia for us. While it is washed and showcases the typical floral and delicate aromas, the cup itself is heavier than expected, with notes of chocolate and stewed plum.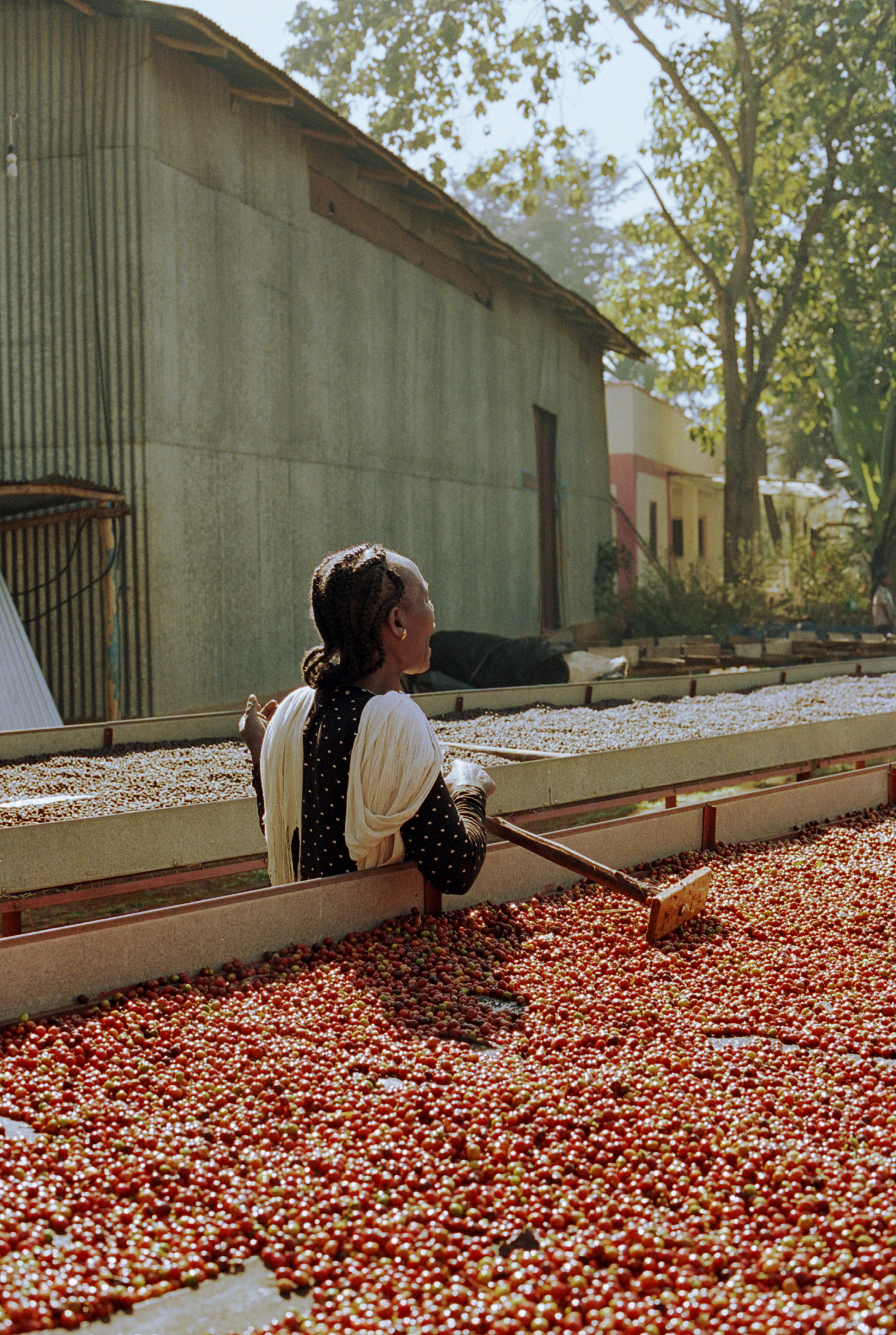 ABOUT DISCOVERY
The opportunity to share new experiences
Our Discovery Subscription allows us the opportunity to share new experiences with you every month, taking you with us on our journey through the changing seasons of coffee. This allows you the opportunity to taste new lots from across the coffee landscape as they arrive at our roastery, when they're fresh and in season. We strive to find the most delicious and thought-provoking coffees we can get our hands on, working together with a group of innovative and dedicated partners we have met over our years in the industry. We are inspired not only by sharing their painstakingly created raw material, but by conveying how each step of its journey has led to what you find in your cup, be it terroir, varietal, post-harvest processing, or something else entirely.
We always aim to tell a story
One of the best ways to appreciate the effect of these factors is to taste coffees side by side. Our most popular option allows you to experience two coffees every month, maybe different varietals or processes from the same farm or region, or maybe two parallel lots from producers at opposite ends of the coffee belt. We always aim to tell a story with our coffee choice, focusing on a different aspect of what we're finding exciting in coffee right now. Sharing these experiences each month allows us to expand our coffee horizons together, and develop a shared vocabulary within both taste and preference in coffee.
We're always happy to continue our conversation with you through our webshop portal, whether it be purely practical, or discussions about this month's coffees. We see our role as simply a middleman between you and some of the best coffees in the world, and the people who produce them. These people inspire us, and we do our utmost to share both their coffees and their stories with the people who appreciate them most.
Opening Hours
La Cabra - Graven
Graven 20
8000 Aarhus C
Denmark
Opening Hours:
Mon - Sat: 08:00 - 18:00
Sun: 09:00 - 17:00
La Cabra - Bakery
Borggade 4F
8000 Aarhus C
Denmark
Opening Hours:
Mon - Sat: 07:00 - 18:00
Sun: 07:00 - 17:00
La Cabra - New York
152 2nd Ave
New York
United States
Opening Hours:
Mon - Sun: 08:00 - 18:00
La Cabra - Bangkok
813 Charoen Krung Rd, Talat Noi, Samphanthawong
Bangkok 10100
Thailand
Opening Hours:
Mon - Fri: 08:00 - 17:00
Sat - Sun: 09:00 - 18:00
Graven 20
8000 Aarhus C
Denmark
Opening Hours:
Mon - Sat: 08:00 - 18:00
Sun: 09:00 - 17:00
Borggade 4F
8000 Aarhus C
Denmark
Opening Hours:
Mon - Sat: 07:00 - 18:00
Sun: 07:00 - 17:00
152 2nd Ave
New York
United States
Opening Hours:
Mon - Sun: 08:00 - 18:00
813 Charoen Krung Rd, Talat Noi, Samphanthawong
Bangkok 10100
Thailand
Opening Hours:
Mon - Fri: 08:00 - 17:00
Sat - Sun: 09:00 - 18:00
Contact
Webshop
Marguerite Vibys Pl. 1
2000 Frederiksberg
Denmark
Have a question?
Please write us in the chat.
Marguerite Vibys Pl. 1
2000 Frederiksberg
Denmark
Have a question?
Please write us in the chat.