grums
Hydra calm face cream
Protective antioxidants from coffee ground extract. A rapidly absorbed, hydrating and calming face cream for regular, sensitive or thirsty skin, containing extracts from upcycled coffee grounds providing calming and protecting antioxidant properties. Blended with water-binding glycerin and hyaluronic acid, as well as soothing extracts of seaweed, rich in both minerals and amino acids. Shea oil, coconut oil and skin-identical squalane softens the skin surface while also minimizing any moisture-loss, thus keeping the skin hydrated, smooth and calm for a longer period of time.
This face cream is ideal for dry and regular skin as it has the ability to increase the skin's ability to absorb and distribute water, smoothen out lines and wrinkles. The product is based on a formula of recycled coffee grounds extract, hyaluronic acid as well as a powerful extract of seaweed, which contributes unusually high amounts of minerals and an amino acid profile which increases the skin's ability to distribute water. The combination of increased self-production, as well as effective external application of moisturizing elements gives the skin an optimal opportunity to produce and maintain hydrating substances in the skin's top and most visible layers. The product can advantageously be used against dry or cracked skin. Due to its highly moisturizing formula, this product is optimal for smoothing out wrinkles caused by inability to bind fluid in the middle and outer layers of the skin.
Moisturizing, softening and protective glycerin. Hyaluronic acid that can bind up to 1,000 times its own weight in water to the skin. Bladderwrack extract helps protect the skin from polluting airborne substances. In addition, the extract has the full essential amino acid profile which facilitates movement of water through the top layer of the skin.
Natural ingredients. Great for sensitive/dry skin. Made in Denmark.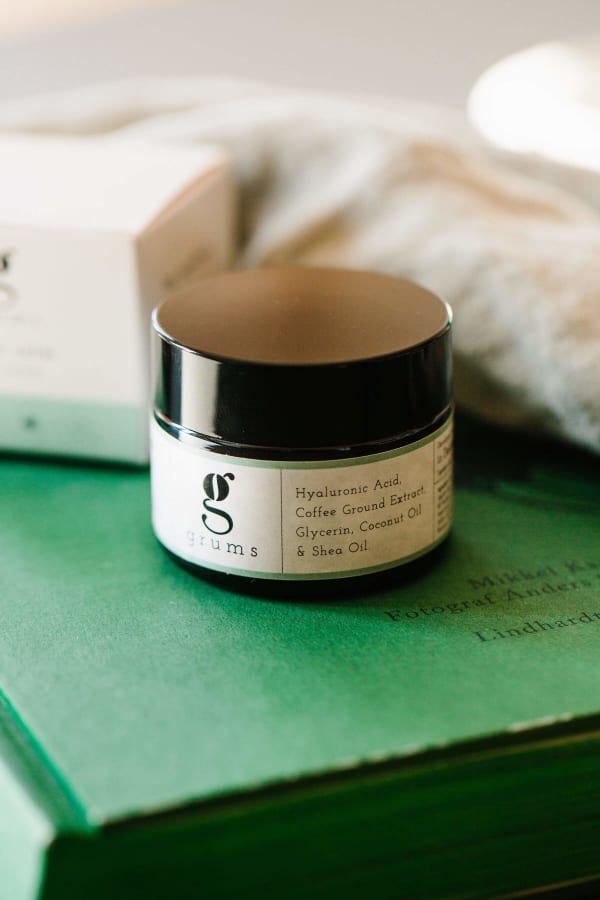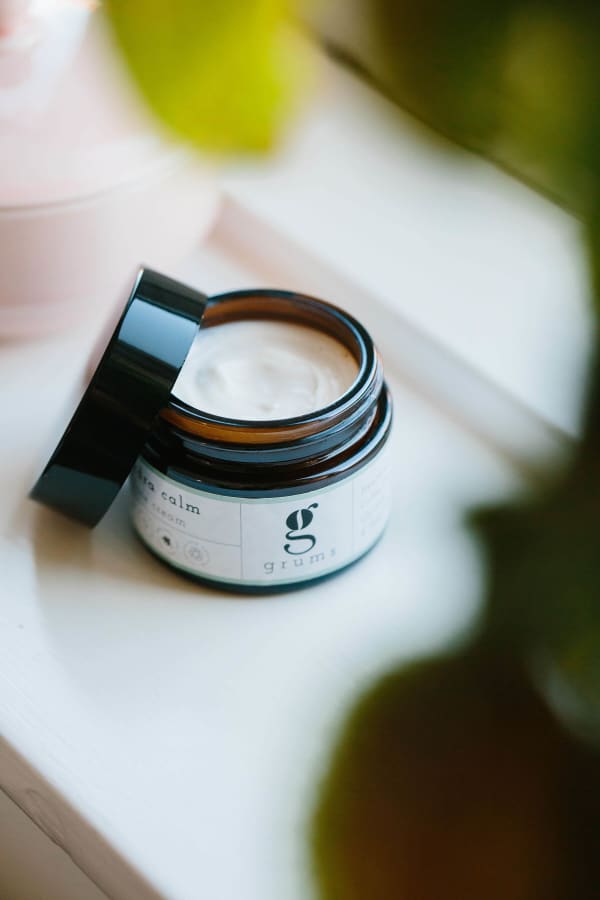 grums
Way of use
Apply an appropriate amount of cream to the skin after which it is distributed with gentle circular motions. The product can be used continuously, morning and evening for optimal results. Your face should be thoroughly cleansed with water before applying the product - thus the product has the optimal opportunity to penetrate the skin, where the effect itself occurs. For optimal results, apply 3-5 drops of grums hydra calm serum beforehand.