Produced by the METAD group, an operation run by three brothers.
Chelchele
METAD
Chelchele is produced by METAD, a family-run business driven by three brothers, Aman, Tariku and Michael. They own several mills in the Oromia region, including in some of the most iconic Ethiopian coffee towns, like Yirgacheffe. METAD encourage and provide training in environmentally sustainable farming practices; many of their coffees are certified organic. This lot comes from the Chelchele mill, located right in the middle of the area that produces Yirgacheffe coffee. METAD have a very in depth and and precise system of traceability, making sure that coffee delivered from different towns and on different days is kept separate throughout the process. Therefore, we know that this lot comes from farmers around the town of Halo Beriti, and that it is grown between 2000 and 2200 masl. In the cup, the natural process enhances a rich sweetness like soft ripe fruit, while remaining clean and floral.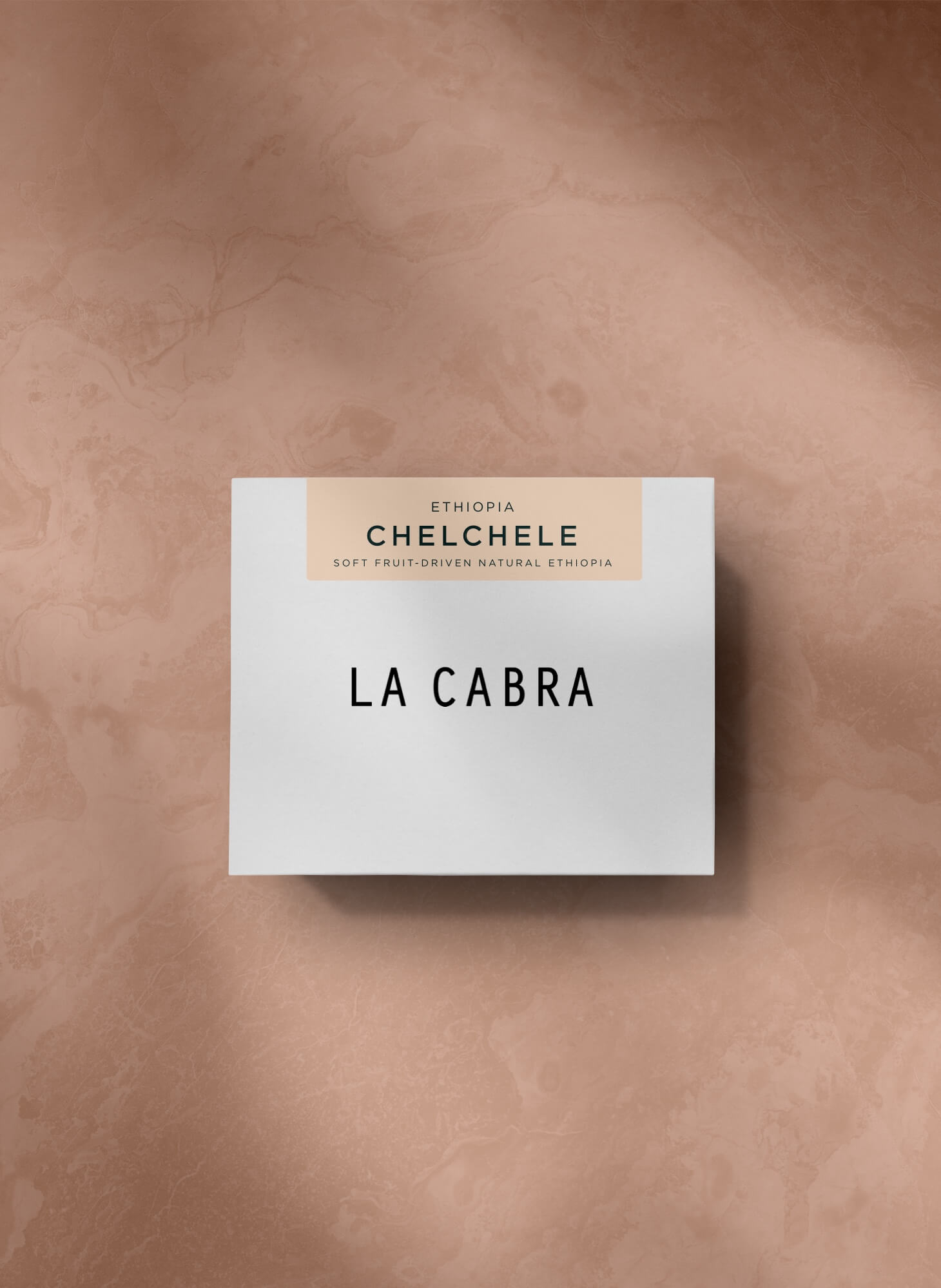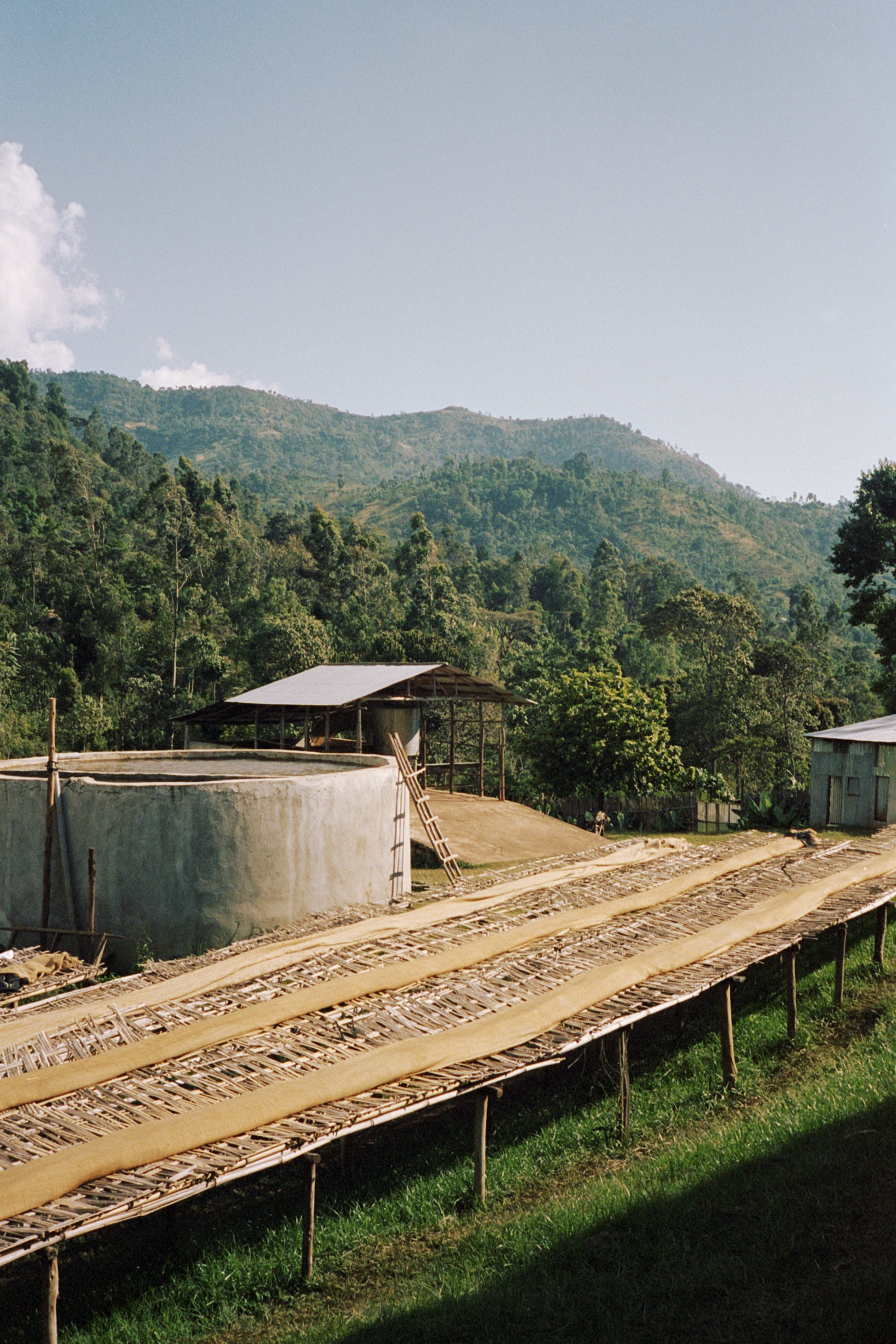 The coffee in this lot was grown in the area around the village of Halo Beriti, before being processed at the Chelchele mill.
Yirgacheffe
Forest Coffee
In Ethiopia, coffee still grows semi-wild, and in some cases completely wild. Apart from some regions of neighbouring South Sudan, Ethiopia is the only country in which coffee is found growing in this way, due to its status as the genetic birthplace of arabica coffee. This means in many regions, small producers still harvest cherries from wild coffee trees growing in high altitude humid forests, especially around Ethiopia's famous Great Rift Valley.
There are three categories of forest coffee growing in Ethiopia, Forest Coffee (FC), Semi-Forest Coffee (SFC), and Forest Garden Coffee (FGC), with each having an increasing amount of intervention from coffee producers. Forest coffee makes up a total of approximately 60% of Ethiopia's yearly output, so this is a hugely important method of production, and part of what makes Ethiopian coffee so unique.
Throughout all of these systems, a much higher level of biodiversity is maintained than in modern coffee production in most of the rest of the world. This is partly due to the forest system, and partly down to the genetic diversity of the coffee plants themselves. There are thousands of so far uncategorised 'heirloom' varieties growing in Ethiopia; all descended from wild cross pollination between species derived from the original Arabica trees. This biodiversity leads to hardier coffee plants, which don't need to be artificially fertilised. This means that 95% of coffee production in Ethiopia is organic, although most small farmers and mills can't afford to pay for certification, so can't label their coffee as such. The absence of monoculture in the Ethiopian coffee lands also means plants are much less susceptible to the decimating effects of diseases such as leaf rust that have ripped through other producing countries.
Technical Data
Producer

METAD

Region

Yirgacheffe

Altitude

2100 masl

Varietal

Heirloom

Process

Natural

Harvest

December 2020
Natural Process
The natural, or dry process, is the traditional process, going back generations. When accomplished in a controlled and careful manner, dry processed coffees can produce flavour experiences not found in wet processed coffees, deep fruits and florals, normally with heavier mouthfeel and lower acidity. The cherries are first sorted, and then laid out on in thin layers (2-6 cm) on raised drying beds. These are almost always used for high quality naturals, as they aid airflow around the coffee as it dries, enabling more even drying.
It is very important that coffees are sorted very carefully early on in the drying process, as all of the cherries quickly turn dark brown, making it impossible to separate under and overripe cherries. The cherries are turned frequently to avoid mold formation or over-fermentation, until they reach a moisture content of below 20%, and the outer cherry layer shrinks and blackens. This process takes between 2 and 4 weeks, depending on weather conditions.
---